Venu Nightclub :: Dudes 'n' Drag
Thursday, May 17, 2018 @ 7:00PM
Event Description
Ladies and gentlemen, start your engines, and may the best queen WIN!
Mark your calendars and come support FLAG Flag Football as we host this year Dudes 'n' Drag: D-Squared -- a fabulous fundraiser to benefit our tournament teams!!!
On May 17th, we're putting on a night of laughs, friends, and moments you'll never forget. There are going to be drag performances that will knock your socks off. Oh, and don't forget that Pit Crew!
Ticket prices are $25 for general admission and $40 for VIP seating. Buy your tickets before May 5th and get early bird pricing": $15 for general admission and $30 for VIP Seating. Purchase your tickets now while supplies last!
21+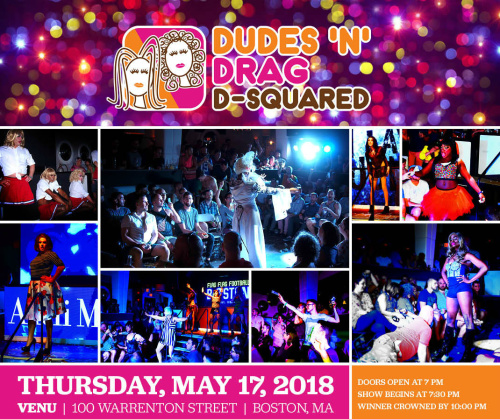 Share Venu Nightclub Presents :: Dudes 'n' Drag
Thursday, May 17 | Doors: 7:00PM (ends at 10:00PM)